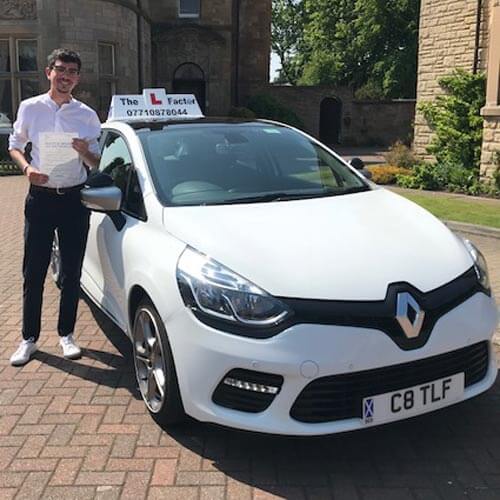 I hadn't had a lesson in six years when I booked with The L Factor, and I was very nervous about restarting. Carol was the perfect instructor to put me at ease: friendly, patient and encouraging. Her feedback and advice were really insightful, and I could notice my driving and confidence improving as the lessons progressed. I've Carol to thank for my license, and would happily recommend her to anyone learning to drive.
Max Spiers
(Grangemouth)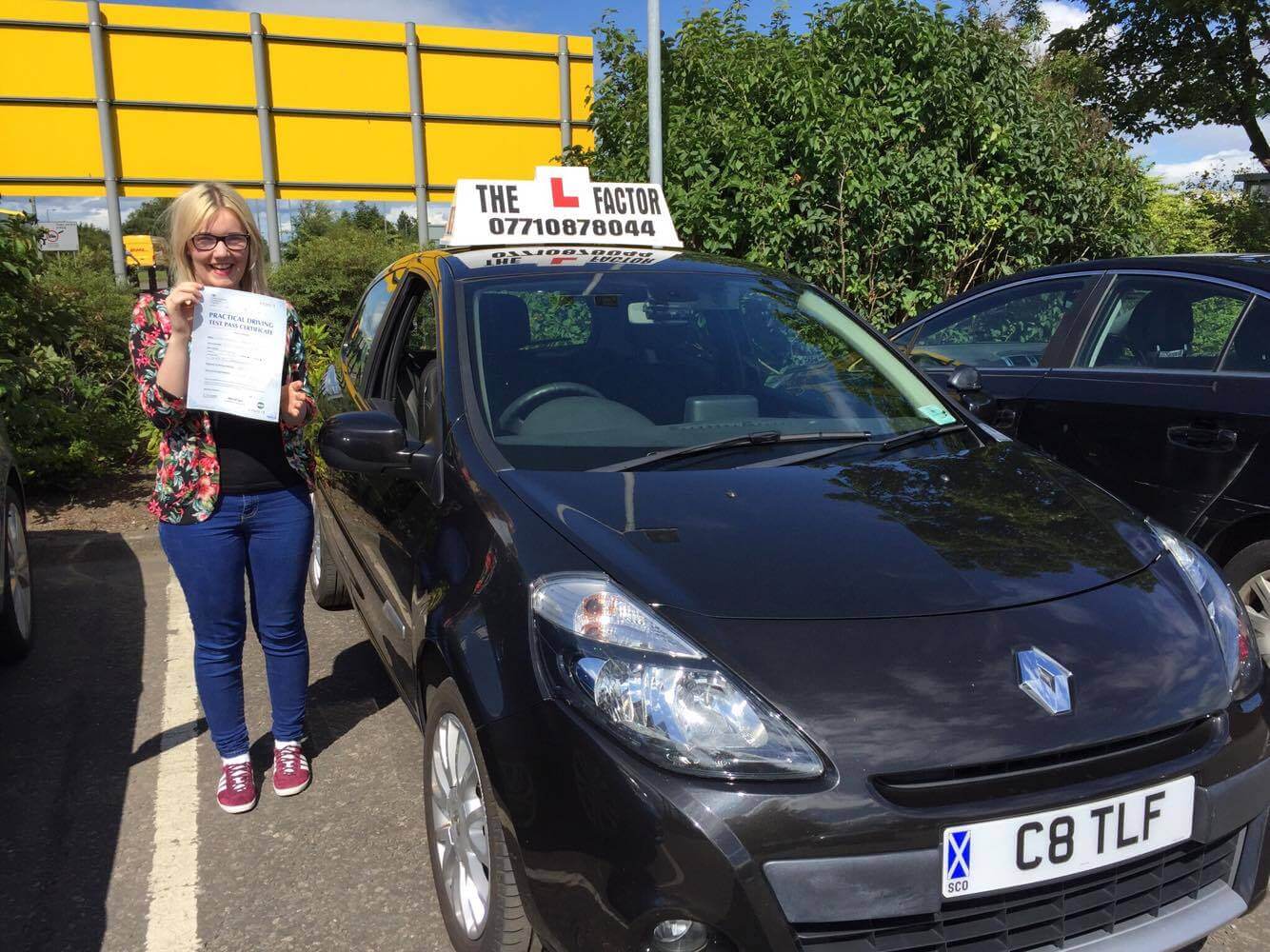 The most calm and patient instructor I've ever know, 100% professional, would definitely recommend to anyone.  That's me and my mum passed through having a truly fab instructor.
Cheryl Bryce
(Grangemouth)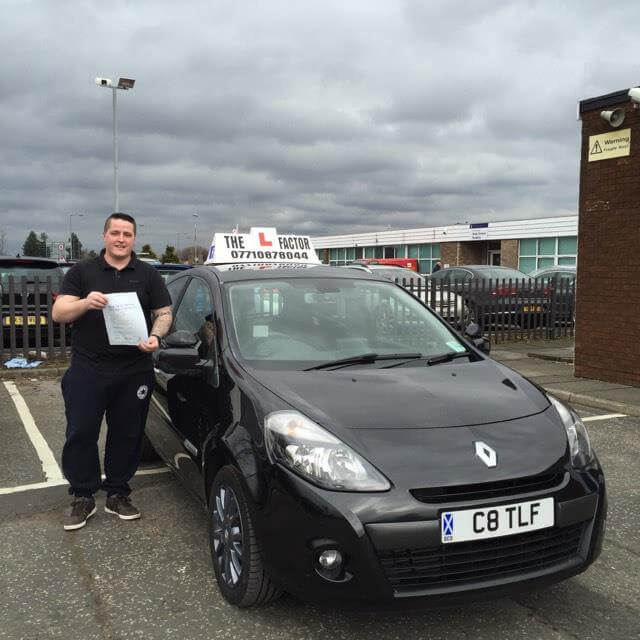 The L Factor is a fantastic learning driving experience past first time also my theory test I passed first time through using Theory test pro which you get for free from L Factor when learning both Practical & theory … Carol is fantastic very patient & has great sense of humour…. thanks a million
Steven McKay
(Grangemouth)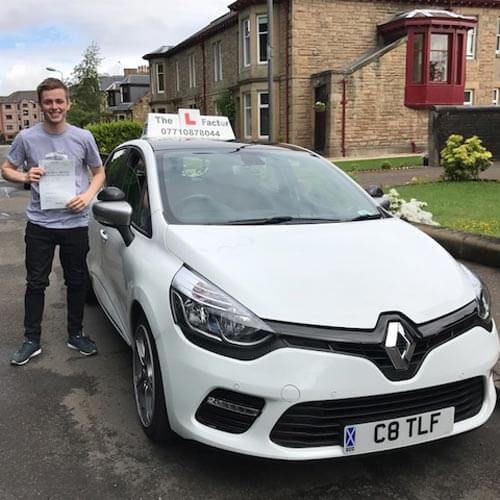 My only regret was not finding Carol sooner! Having already failed my test twice I had little confidence in my ability to drive and within two lessons with Carol, I felt brand new!
Carol makes lessons fun as she's easy to get on with and has the patience of a saint. She gives you feedback at the end of every lesson and is always on hand. 
Once I had passed my test, I even asked for a motorway lesson which was very helpful as well as a good laugh! 
If you're looking for a driving instructor, Carol is the one for you!
Gordon Hall
(Grangemouth)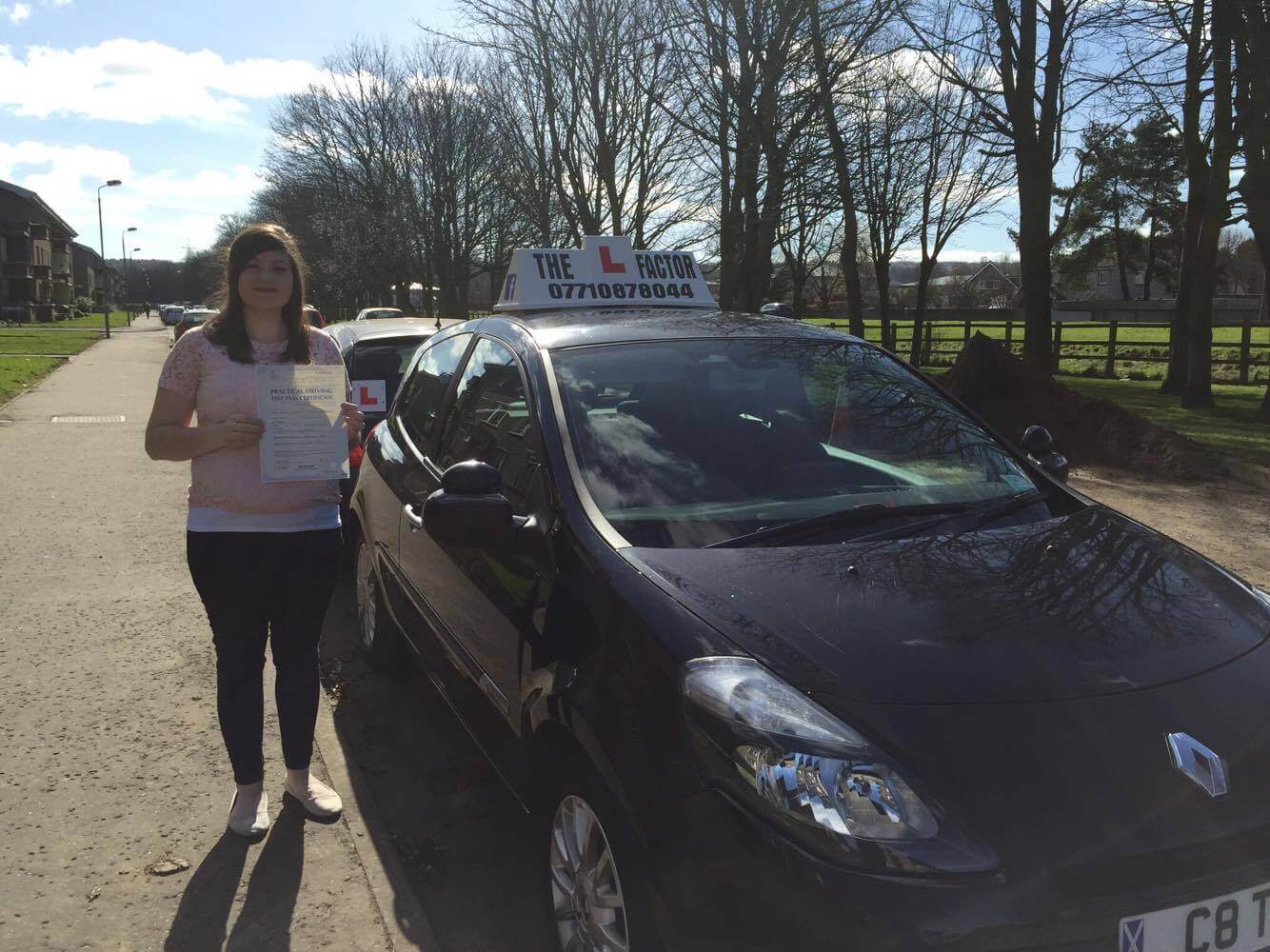 Carol is a lovely down to earth woman who is easy to get on with. That's why it made my lessons so much easier to do. She made me feel comfortable & at ease every lesson I had. I couldn't recommend Carol enough for everything she helped me with to get me through my driving test! If anyone is looking for an instructor that doesn't make you feel nervous during lessons, who has a laugh with you & in general is one hell of a good driving instructor Carol McDougall is the woman to go for! Thanks for everything 
Lisa McAlpine
(Grangemouth)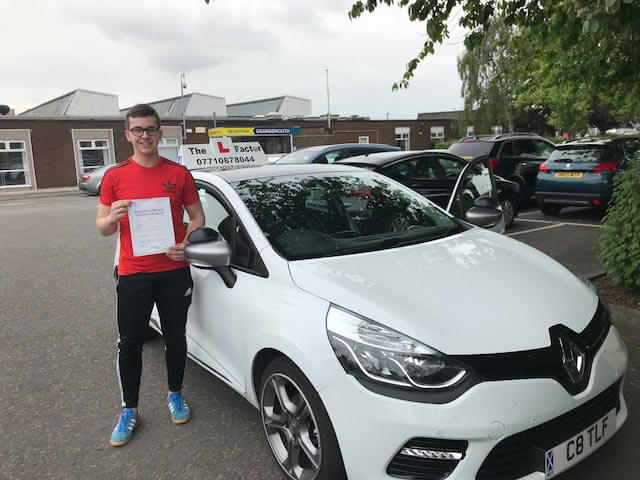 I have many praises for Carol, I came to her from a previous instructor with most of my driving skills quite dodgy. In no time she polished them up and I passed my driving test first time with only 2 minor faults. Although she is very strict I believe that it was beneficial as it taught me to learn from my mistake through repetition and I would retain all the processes. Also thank you for providing me with the theory test app I found this very helpful and it helped me to pass my theory test.
Lewis Simpson
(Carronshore)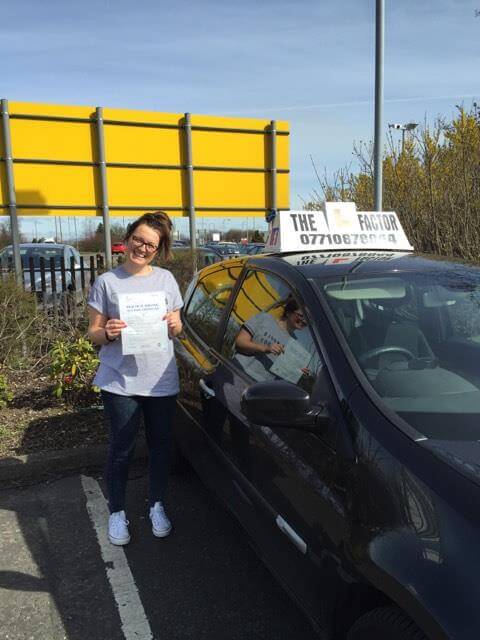 Carol is such an amazing driving instructor.  I have had 2 previous instructors but felt from the minute I got in the car I was now with the right person.  
Carol gives your confidence a boost and let's you know how you are progressing.  With her coaching and encouragement I passed both my theory test and my driving test 1st time.  I am missing our Friday afternoons.
Lauren Doudie
(Bo'ness)